CHAMPS
(CHAMPION HUMANS AND MENTORING PARTNERSHIPS FOR SUCCESS)
About CHAMPS…
CHAMPS is a mentoring program for college bound seniors. Mentees are paired up with a successful member of our community as a mentor to help guide them through their senior year and some of the decisions they may make.
Mission
To empower humans of all ages through inspirational mentorship and networking.
Goals
To introduce generational members of men and women

To inspire younger, and older, generations through a mentor/mentee relationship

To recognize empowerment as a source of strength and resilience in all aspects of our lives

To promote works of strength, faith, and hope

To embrace the power of humans and how they relate

We meet once a month as a group and have guest speakers on leadership and keys to success and then mentors and mentees communicate at least once a month on their own.
Current Mentors include:
John Pinney - Retired Hall of Fame Boxer and Stand-up Comedian
Ned Reynolds - Hall of Fame Sports Broadcaster
Jodie Adams - Retired Director of Springfield-Greene County Parks and Recreation; Professor, Missouri State University
Dr. Julie Leeth - Retired Director, Community Foundation of the Ozarks; and Administration Educator
Corey Riggs - Senior Executive Producer, Mediacom
Greg Stephenson - Director of Advertising, Hiland Dairy
Carmelita Jeter - Olympic Champion; Assistant Track and Field Coach, Missouri State University
Becky Oakes - Retired National Federation of High School Sports, Administrator; MSHSAA Executive Director
Meetings:
October 25, 2018 - Introduction, Mission and Vision, and getting to know you activities.
November 29, 2018 - Guest Speaker Coach Keith Guttin, Missouri State University Baseball Head Coach
Coach Guttin gave a wonderful speech about keys to success. He focused on three main characteristics every successful person possess:
#1 - People - having solid communication skills
#2 - Work ethic - being able to do what you need to do to get the job done and done well.
#3 - Knowledge - Learn as much as you can and accumulate information.
No meetings in December - contact your mentee/mentor, Happy Holidays!
January 31, 2019 - Guest Speaker Mike Woody, Director of Strategic Marketing Alliances at Silver Dollar City
Mr. Woody shared some wonderful guidelines to building your brand and following your path. Some of his quotes from his presentation:
"Have a "brand" and know that you are already building it."

"Pathways are rarely linear, have the guts to take some twists and turns. Recognize when you need to make a turn and alter your path."

"It takes practice to know when to keep going or know when to take a turn."

"Find a job/path that is right for you. If you love going to work, you have chose the correct path."

"It is okay to fail. Just make sure to 'Fail Forward' and learn and move on from your failures."
February 28, 2019 - Guest Speaker President Clif Smart, Missouri State University
President Smart delivered an excellent message to our CHAMPS group on his path to the Presidency, embracing your path, and to take risks along the way. Some of his points:
Your first job will most likely not be your last so do the job well and it will lead to bigger and better jobs. Continue to move forward until you reach your "destination" job.

Pick a college that makes sense to you, it has to be a good fit for your needs. It needs to have a sense of community that you feel comfortable being a part of and feel you can succeed in.

Be prepared to take some risks.

Work to motivate others around you. Ignore the noise, there will always be criticism, filter the noise and focus on the positive and what matters. Surround yourself with positive people with common visions.
March 28, 2019 - Guest Speaker, Brandy Harris
Brandy Harris, CEO of the Boys and Girls Club, gave a wonderful presentation on her path to her position and inspired us on finding your own path and not letting others get in your way. Some of her advice:
One of our mentors, Dr. Julie Leeth, made a life altering decision that inspired Mrs Harris and challenged others to do the same, make a difference in others lives.

People will underestimate you in your lives, 'flip the script' on them and show them what you are made of and can do.

Get our of your comfort zone. Start somewhere, work your butt off, get promoted, work your butt off, and continue to work your way to where you want to be.

How you respond to others is a judgment to your character.

Let naysayers motivate you, don't let them take any energy from you.

Change is okay, embrace it and use it to grow.
April 25, 2019 - Mentors are given a topic to present to mentees. Topics include relationship building, networking, goal setting, competing, professional etiquette, and several more.
Dr. Leeth spoke about First Impressions and Mental Toughness using famous celebrities and athletes as an example.
"Everyone has faced adversity, you must persevere and not give up. Have faith that good things will happen. Also, be open to criticism, always grow." "Be careful with the 'Halo Effect' and using your preconceived notions and judging people by their outside appearance."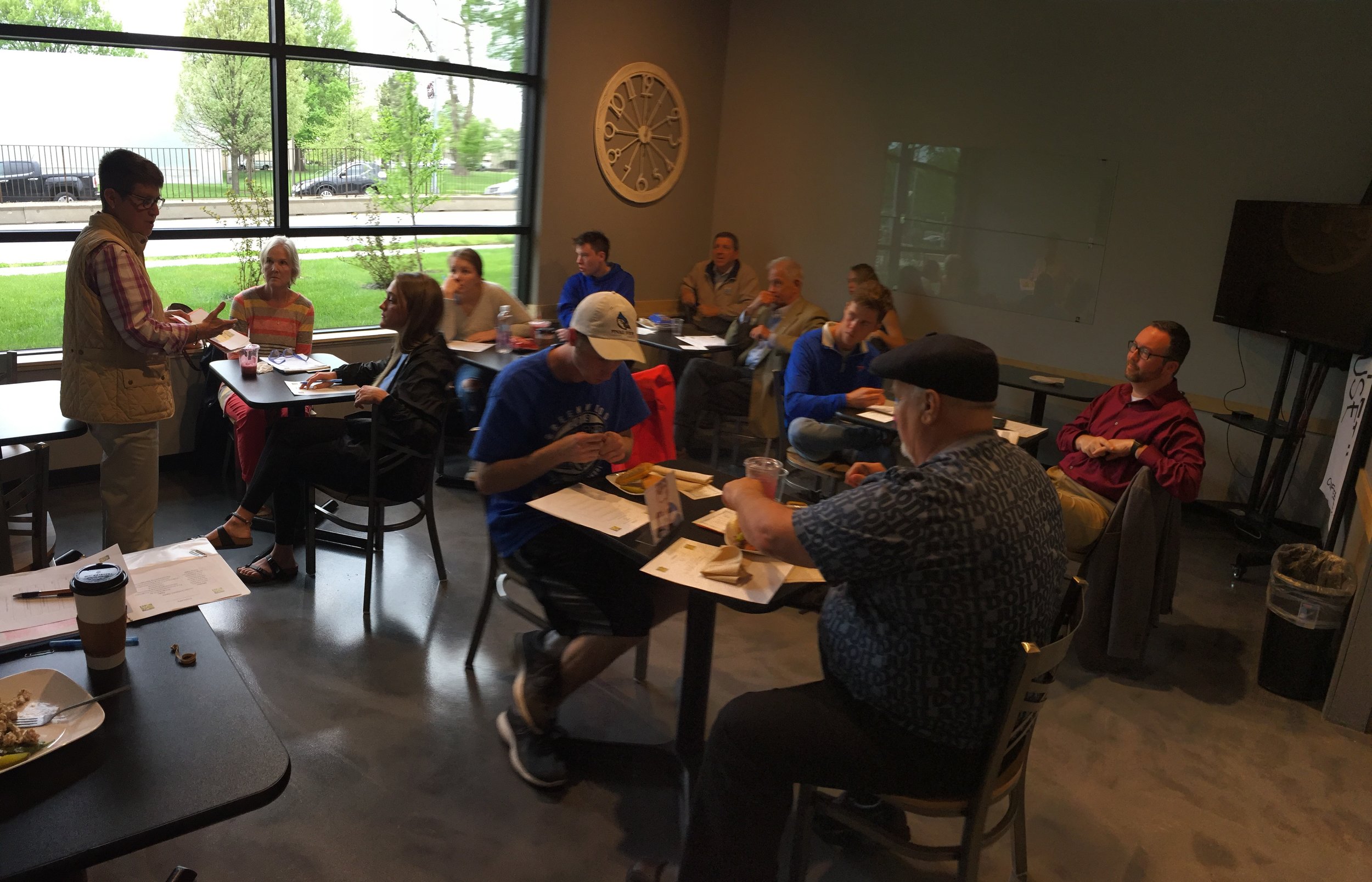 Becky Oakes spoke on Networking and Utilizing Resources by using the Wizard of Oz story to illustrate how important it is to use your strengths and how to expand your resources.
"Link to Leadership is a valuable way to look at networking relationships." "Get out of your comfort zone and expand your circle, you never know who you will work with in the future."
John Pinney spoke on Competing and how you have to get knocked down to realize how special your victories are and how to compete the right way.
"Do it right, compete to win, but do it right. You will remember special victories and you remember them because you fought and fought to get them. Never give up!"
Greg used humor as an opening example to Developing Relationships and how powerful of a connection humor can be.
"It is important to treat people well and give them the attention they deserve. Be interested in them." In his handout were some valuable lessons to establishing contacts: Communication, Respect, Honesty, Dependability, Empathy, Interdependence, and Purpose. He also added, "Humor should be on that list, it is very important."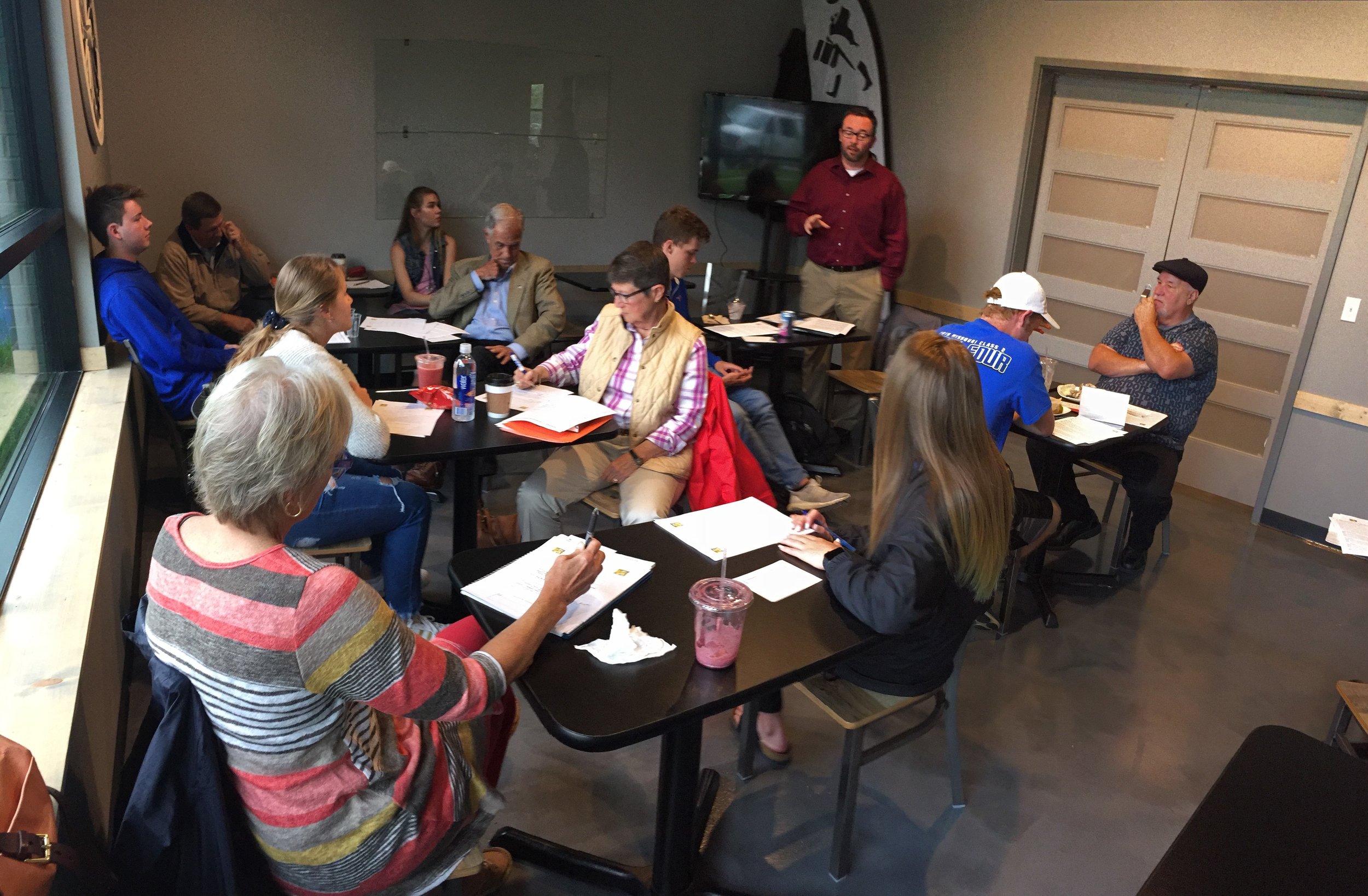 Corey discussed the importance of Flexibility and Time Management.
"Be organized and keep your calendar, classes, and life on paper or on your phone. Stick to a routine and stay focused on your priorities. Also, be healthy, especially with eating and getting plenty of sleep. Stay organized and find balance, have some fun, step back and take a deep breath every once in awhile."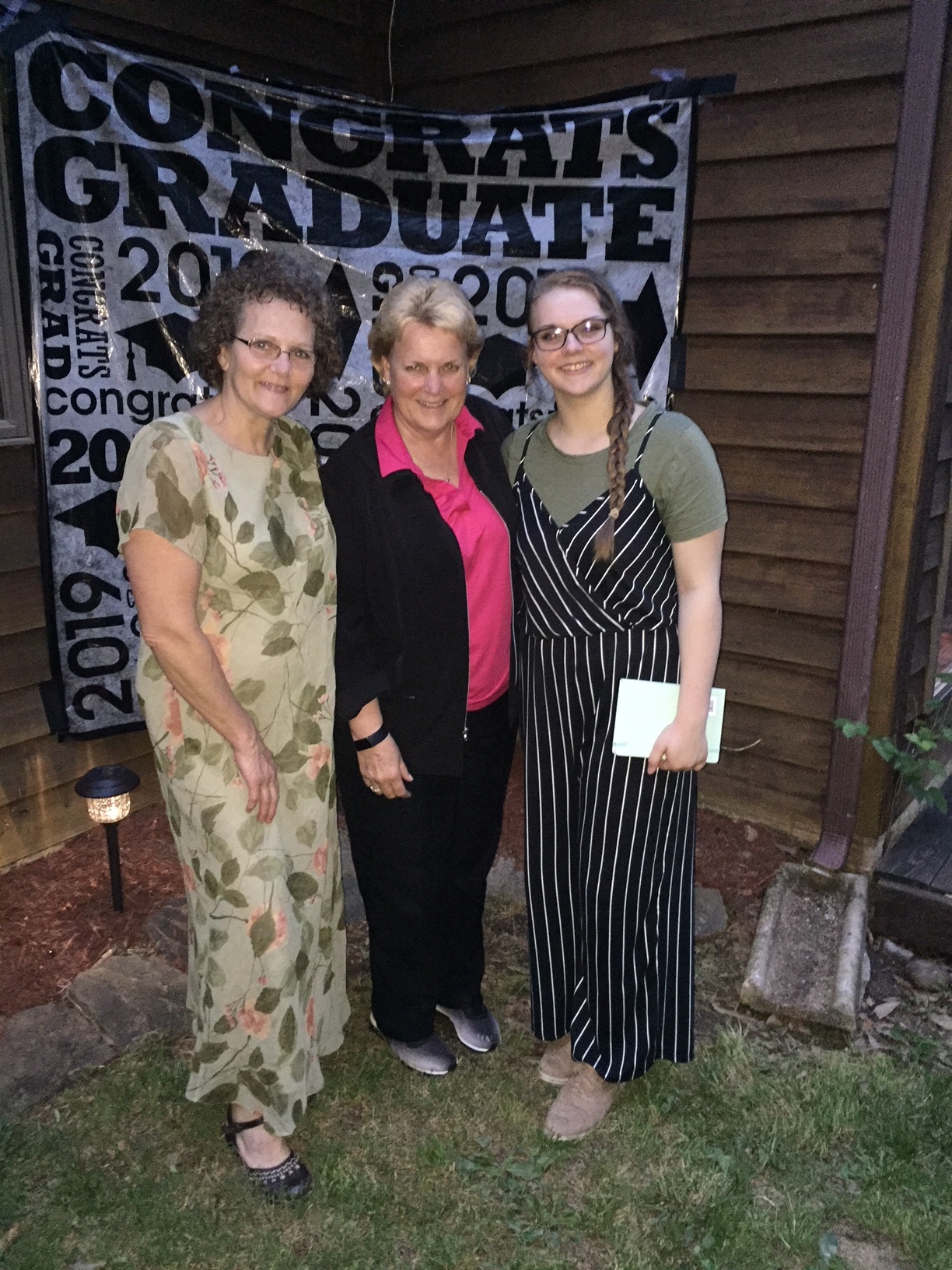 Jodie discussed Bringing Energy and Positive Attitudes.
"Do something you love and every once in awhile, stop and smell the roses. Never underestimate who is watching. Don't dwell on the negative, be positive, ask yourself is this life or death? Love and accept yourself. Let go of the past. Do not ever give away your power of happiness, be happy or sad, it is a choice. Do not say yes, when you mean no. Laugh often, smile, and be grateful. Don't worry too much. Exercise out in nature. Pressure is a privilege and remember CHAMPIONS adjust."
Ned discussed Professional and Communication Etiquette.
"Activate your body language when communicating, use eye contact. Watch slang, be professional with your words. Success is based a lot on perception - have appreciation for life and people will see that. Let go of your ego, be confident, but do not let your ego lead. Do your best, be proud, and communicate with your words, body, and responses. Be engaged.No one is indispensable. Be grateful for your opportunities."
May 16, 2019 at 6:30 pm - Graduation Celebration!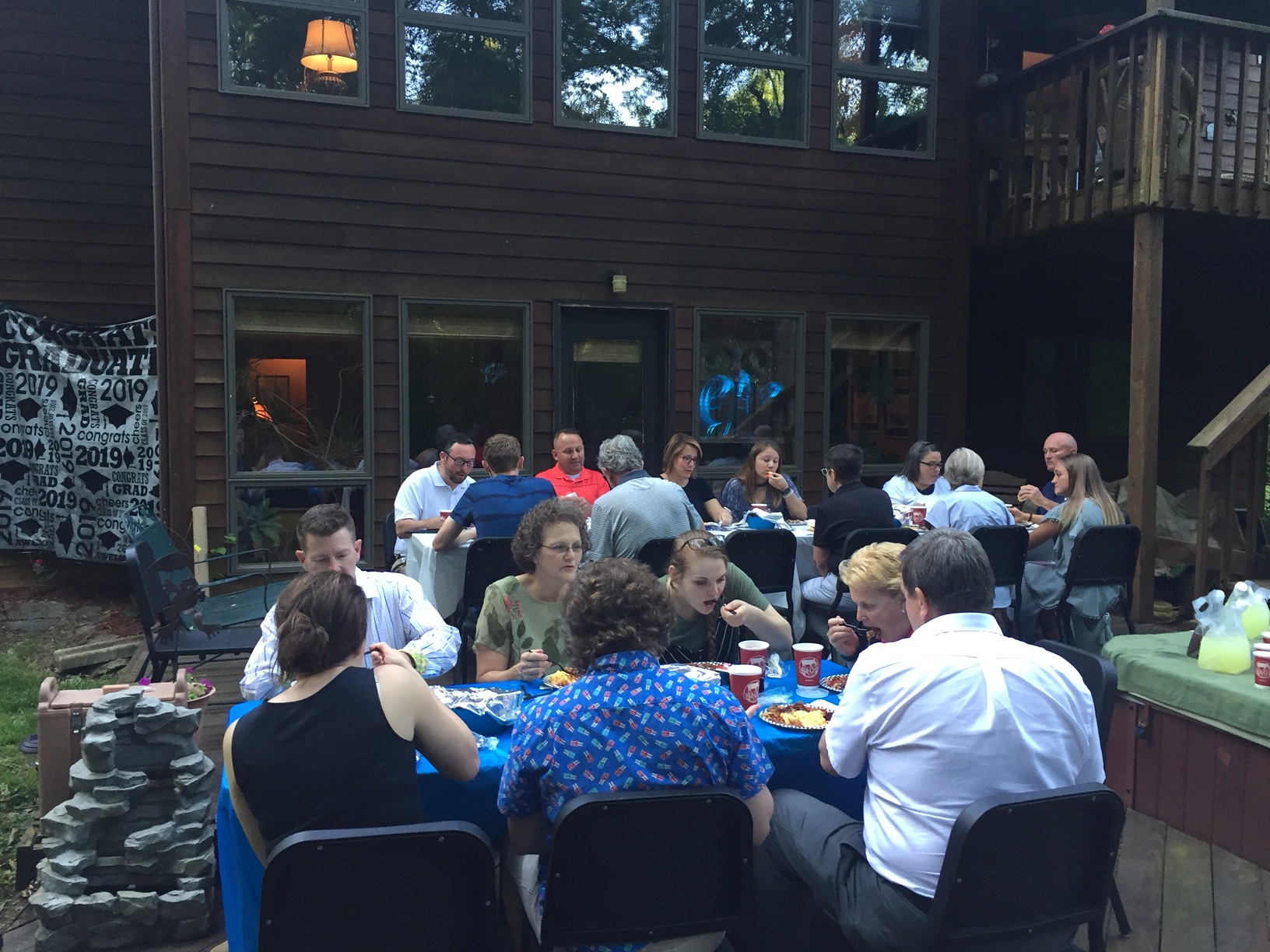 CHAMPS Graduation a Success!
Our thanks to our mentors, mentees and their families, Bill and JoBelle Hopper for hosting, and a HUGE shout out to Bob Luke at Rib Crib for providing the meal. His support is tremendous, visit Rib Crib and let him know how much he is appreciated in our community!
Stay tuned for next season as we continue this program in the Fall of 2019!
If you are interested in more information, please contact us at acoachsperspective@gmail.com.